Re-activate O365 Windows Applications
When Office becomes unlicensed, all editing features of Office are disabled. Office can become unlicensed for a number of reasons. For example, if your Office 365 subscription expires, you must renew your subscription to restore all features of Office. 

The reactive, simply click on the reactive button (shown above), and you will see a screen similar to the below;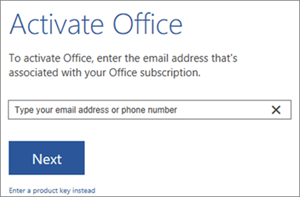 Simply sign in with your email address and password, and office will reactivate for you automatically.