How to install the Cloud Desktop on a computer or laptop
Installing the software for the cloud desktop onto a computer is relatively straight forward.
First install the software;
Once installed, open the new application that has been installed. This should be called "AccessPad".
Fill in the following fields;
Server: desktop.bluereef.cloud
Username: Your username (usually firstname.lastname)
Password: Your password for the cloud desktop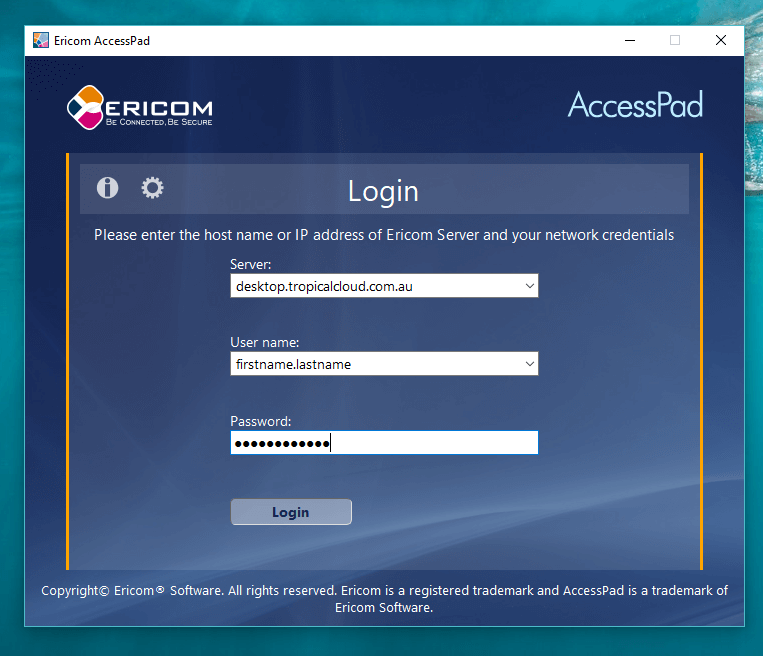 Once filled out, just click on "login".